Calgary's Best AC Filter Replacement Service - ProStar Plumbing & Heating
Enjoy quality and affordable AC filter installation service in Calgary when you call 403-250-7232.
Indoor air pollution is one of the top environmental health risks. Properly installed AC air filters remove dust and other particles from the air, improving indoor air quality and comfort in your home or business. Our experienced technicians use their skill and expertise to find an AC filter replacement that will best suit your needs and improve your indoor air quality.
At ProStar Plumbing & Heating, your comfort is our top priority. Our technicians will work quickly and effectively to find and install quality air filters for your home or business, ensuring indoor air quality and comfort. We offer a variety of filters that meet or exceed global standards and offer increased indoor air quality, increased efficiency of your unit, energy savings, and longer shelf life.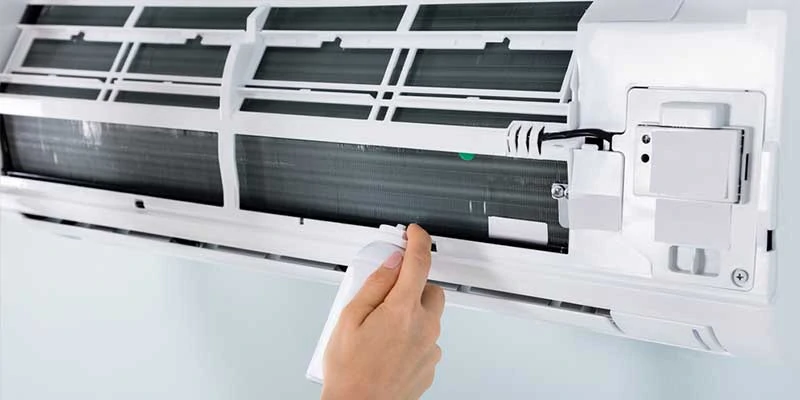 When is professional filter replacement necessary?
Lowered AC unit efficiency

Lowered indoor air quality
A dirty AC filter is one of the top causes of AC system failure and costly repairs. Routinely changing your AC filter is vital in keeping your AC running reliably. As your filter traps more dust, dirt, and allergens, the efficiency of your AC decreases. One of the most common questions about replacing an AC filter is how often should you do it?
When should you replace your AC filter?
Every 6 weeks for homes with asthma or allergy sufferers

Every 2 months for homes with pets

Filters should be changed more often during periods of heavy use
Your home or business benefits greatly from routine air filter replacement. The EPA states that indoor air quality is more polluted than outdoor air. Proper replacement of your AC filter improves indoor air quality by filtering out dirt, dust, allergens and pollutants. Replacing your AC filter also helps lower your utility bills, leading to savings in your home energy costs. Replacement helps extend the life of your unit, avoiding frequent and costly repairs to your system.
At ProStar Plumbing & Heating, we are dedicated to long-term solutions and keeping costs low for our customers. Our AC filter service focuses on routine replacement and installation of air filters to ensure your AC is working at its most efficient and that the air quality in your home or business is at its best.
Schedule Your Appointment
Call ProStar Plumbing & Heating now for fast, same-day service to get your AC filter replaced and installed by our certified technicians!