The Top Name for Furnace Repair in Calgary, AB, and Nearby Areas
Reliable furnace repair and maintenance services!
If you're experiencing furnace problems, don't delay in getting the furnace repairs you need. Any delay in getting the help you need means you're putting at risk the safety and comfort of you and your loved ones. ProStar Plumbing and Heating has been dedicated to providing trusted heating services for Calgary, AB homeowners since 1996. We've helped thousands of your neighbours and we can help you too.
Find out how you can save on your next service when you download our coupons and deals.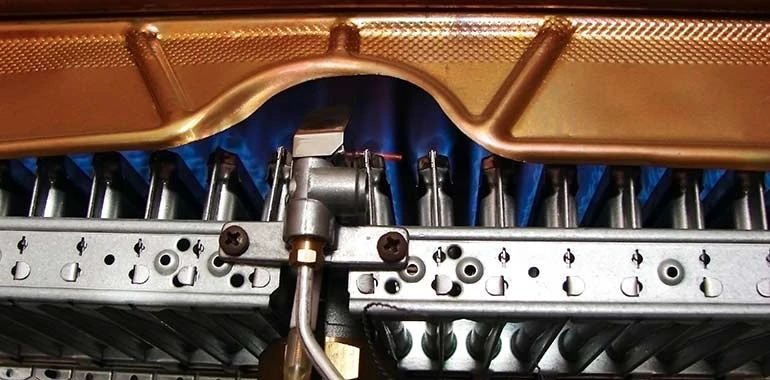 Invest in Furnace Maintenance to Prevent Unexpected Repairs
Is your furnace prepared for the winter ahead? Investing in furnace maintenance helps ensure you have reliable heating year-round and won't have to deal with unexpected furnace emergencies.
At ProStar Plumbing and Heating, we provide maintenance for your furnace to keep it running as efficiently as possible. This not only lowers your energy bills but makes the furnace last longer and catches small problems before they become major repairs, ultimately saving you time and money from a premature furnace replacement.
Common Signs You Need Professional Furnace Repairman
Ignoring the signs that you need professional furnace repair could be dangerous as it could leave you without a way to heat your home. Here are some of the warning signs that you need furnace repair:
Malfunctioning thermostat
No heat coming from the vents
Any of these signs point to an issue that requires immediate attention. ProStar Plumbing provides reliable furnace repair services for residents throughout Calgary, AB, and the surrounding areas.
Trust Our Team When Facing Furnace Issues
While the need for furnace repair in Calgary, AB, and neighbouring areas is rarely anticipated, it's comforting to know Prostar Plumbing and Heating is just a call away when assistance is needed. Our clients benefit from unique features that include:
A commitment to complete customer satisfaction at all times
A heating system that's not working altogether isn't the only sign it's time to contact us about a replacement. A furnace also needs professional attention if you're noticing:
Irregular cycles
Insufficient heating
Odd noises during operation
Reduced indoor air quality
Contact Our Local Team Today
Prostar Plumbing and Heating is prepared to quickly restore your furnace and peace and mind. If a new furnace installation is worth considering, we'll let you know why we're making this recommendation. You'll then be able to decide what's best for your situation. Contact us today to learn more about our furnace services.
Schedule Your Appointment
Is your furnace acting up? Get in touch with ProStar Plumbing & Heating your trusted local furnace repair company. Call us for fast, accurate furnace repair services in Calgary, AB and the surrounding areas!