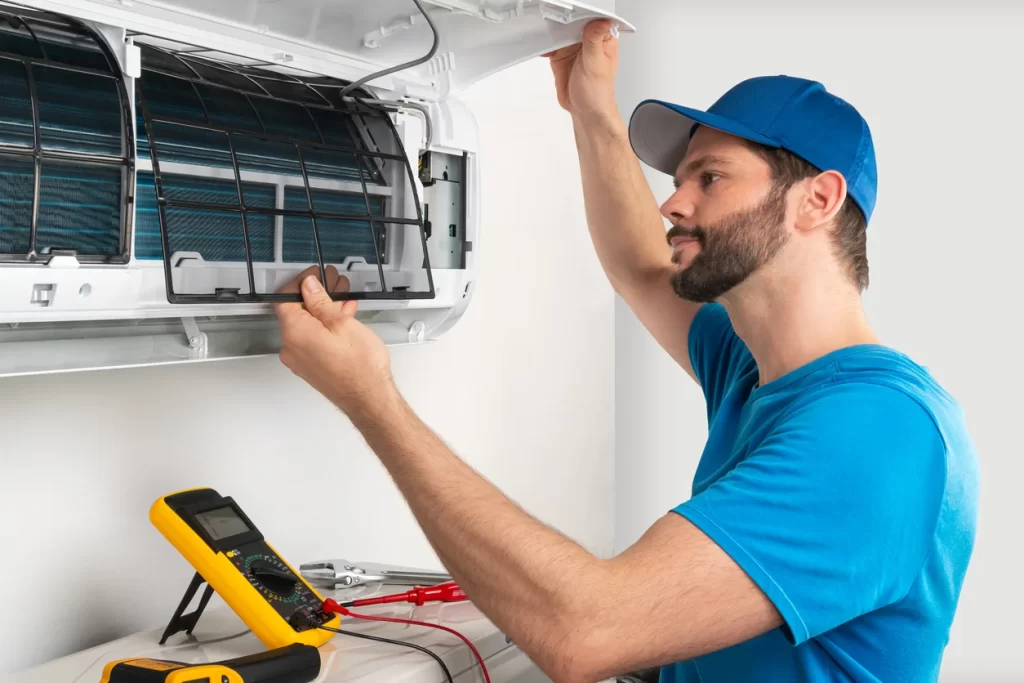 There could be several reasons for your air conditioner repairs, but it can be difficult to know what the warning signs are if you are not a plumber, or adept at repairing the equipment throughout your home. It is why Calgary plumbing companies usually recommend looking for these telltale signs before calling them for a service.
Things to Check Before Your Air Conditioner Repairs
The easiest way to check if your air conditioner is not working properly is to measure the cold output. If you have the thermostat turned down to the lowest temperature and it still feels stifling and warm in your home that is often a good indication of an air conditioner unit in need of repair. In this instance, approach the air conditioner and feel the space around it with your hand, and see if there is any noticeable difference in air temperature. If there is no change, you should seek air conditioner repair.
But what if the air conditioner seems to be working fine, and there is still a worry that it requires repairs? That is understandable as well, as occasionally, during startup you will hear loud or repetitive sounds coming from the air conditioner unit. Or perhaps the machine is a bit older, and it has just steadily increased in volume over the years. In those instances, before you consult an air conditioner repair person, try the following steps:
Ensure all of the registers in your home are open, and the airflow is sufficient
Clean or replace the furnace filter as all of the air circulation in your home moves through this area
If you are handy and have the proper equipment, consider cleaning the condenser coils on the air conditioner unit, as sometimes they can collect excess condensation and grime, making them less effective.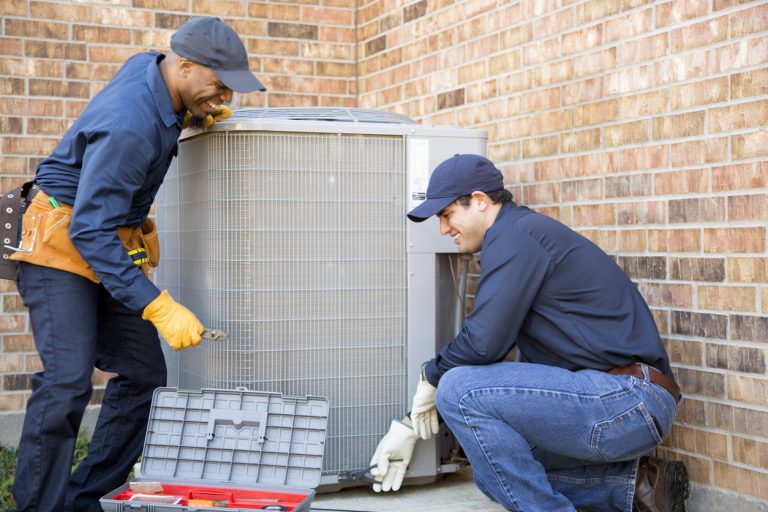 When to Consider Replacing Your Air Conditioner
Sometimes when it comes to air conditioner repairs there is simply no saving the unit. In these circumstances, a good rule of thumb to follow is; multiply the cost of your repair estimate versus the number of years you've had the air conditioner, and if the cost is more than $5000, it is time to just take the bullet and replace the unit. Typically, air conditioners are good for 10-14 years, so this is a good metric to follow.
Finally, watch your energy bill in the summer months. If it starts to rise month over month as your air conditioner runs, it may have a coolant leak. This can be repaired by qualified air conditioner technicians and plumbers, and will likely save you the hassle of losing money on wasted energy.
Since 1996, ProStar Plumbing & Heating has been providing Calgary with reliable, hassle-free, quality plumbing solutions. When things go wrong, the community trusts us to handle it with our skills, expertise and personal attention. We can help you with a range of plumbing and heating services, including water leak detection and repairs, drain cleaning, sewer repair, furnace repair and much more. With 24/7 emergency service, no overtime charges, upfront pricing and the best team in the business, you know we're for you. Whether you need your drain cleared or furnace installation in Calgary, contact ProStar today on 403-250-7232.
Quality is what you can expect from Prostar Plumbing and Heating when you choose us for plumbing work or furnace repair in Calgary, AB, and nearby areas. Our courteous, experienced technicians are committed to your full satisfaction regardless of what has you reaching out to us. ProStar Plumbing & Heating is here for you around the clock.