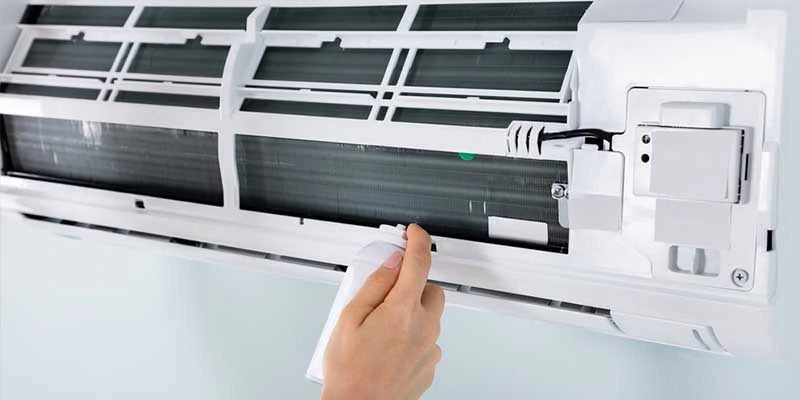 On hot days, a consistent and reliable air conditioning system is a must. Sticking to a simple HVAC maintenance regimen, in addition to scheduled maintenance work will ensure a cozy home during the season. Here are few suggestions for keeping the air conditioner in good working condition this season.
Do early testing before the season
If somehow you switch on your air conditioner on a warm and sunny day only to find that it is completely broken, it would be incredibly uncomfortable to repair it. What if your air conditioner needs parts that your repair technician will have to order in a couple of days? That would be a headache! Avoid this and many more by checking the air conditioner in the spring, and if it turns out to be defective, you can get it repaired before the summer season starts.
Conducting Inspections on A Regular Basis
An HVAC technician's required preventive maintenance is supplemented by regular checks. Punctured ducts, cracks, and electronic faults should all be fixed before they become bigger issues. It also keeps the air conditioner running at peak performance, reducing pressure and extending the longevity of the appliance. Make it a point to check the filters at least once a year and have them checked or filtered (if reusable).
Choose a certified HVAC technician while seeking a specialist for routine maintenance. A North American Technician Excellence (NATE) certification ensures that the technician can complete the task correctly the first time.
Enough Airflow in The Room
Airflow is necessary for effective cooling. Flooring, windows or wall treatments, and decor can all be moved out of the way of the vents. Blocked vents make it difficult for an air conditioner to achieve the desired room temperature and reduce the overall effectiveness. A ceiling or separate fan will increase ventilation much more, needing less air conditioner efficiency. It not only cools your house faster, but it also consumes less electricity.
The compressor On the Outside Should Be Cleaned
Keeping the compressor and condenser coils clean is among the most essential central air quality tips. When you spend in technical care, you won't have to access the system and this is part of a tune-up. However, the coils can get dusty, making it difficult for them to absorb heat effectively. With us, clean the evaporator and condenser coils, but be vigilant not to make any electrical contacts wet. When washing coils, pay special attention to the fins, which are fragile and prone to bending.
If you find any twisted fins, use a fin comb to flatten them out. Furthermore, clear any leaves, plants, or old trees that have accumulated near your air conditioner during the summer, and stop mowing within two feet of the unit. Items cannot be located near the external compressor since something that obstructs ventilation reduces device efficiency.
Get All Air Conditioning Service by Us
Prostar Plumbing and Heating has a wide selection of HVAC services, including repairs, maintenance, and installations. Give us a call or email us to learn more about how our professionals can help you with any air conditioning problem!
Quality is what you can expect from Prostar Plumbing and Heating when you choose us for plumbing work or furnace repair in Calgary, AB, and nearby areas. Our courteous, experienced technicians are committed to your full satisfaction regardless of what has you reaching out to us. ProStar Plumbing & Heating is here for you around the clock.