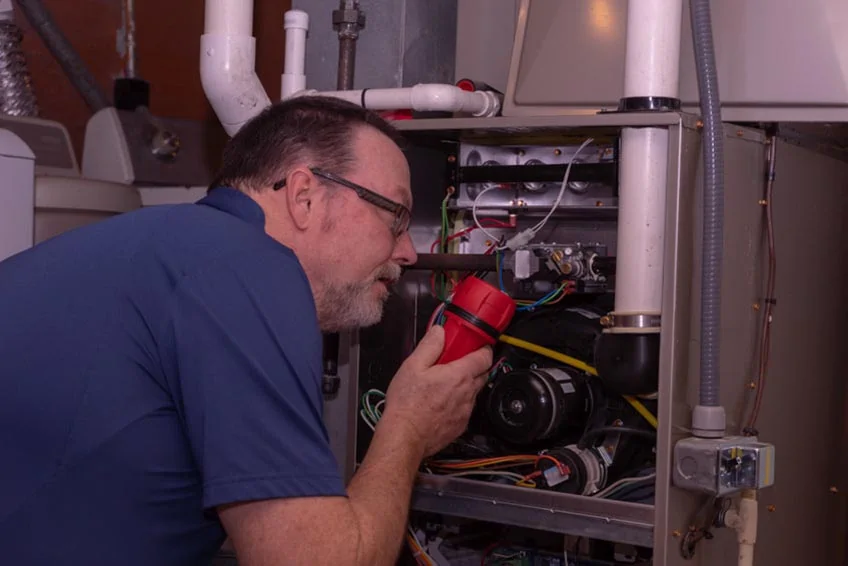 It's only natural to depend on your furnace more during winter. And that's why breakdowns are fairly common during this time of the year. While your furnace is designed to remain functional for years, some parts can fail and prevent the entire unit from working correctly. At times, the entire furnace can completely stop working altogether. Learning the top causes of furnace failure can help you identify problems with your heating system and set up an appointment for heating repair with Prostar Plumbing and Heating.
From the leaders in furnace repair in Calgary, AB, here are some of the main reasons why your furnace can fail.
Improper Initial Installation
Poorly installed furnaces are more likely to operate inefficiently and break down quickly. Some of the typical installation problems our technicians encounter are heating units with small ducts and heating systems that aren't wired correctly. Ensure your furnace gets installed by an expert. Otherwise, you may require extensive repairs to fix the issue.
Wrongly Sized Furnaces
Before performing furnace installation, HVAC specialists need to size your furnace correctly. A heater that's too small for your property will end up failing prematurely as it struggles to heat your home. In the same way, an oversized furnace will also develop problems over time. It may end up turning off quickly, leaving your home with cold spots.
Clogged Filters
Clogged filters are a common cause of premature furnace replacement. Dirty filters impede airflow, forcing the furnace to work harder and longer to heat your home to the desired temperature. This additional exertion can make your unit wear out faster. Ensure you replace your filters every 2-3 months to keep your heating unit functioning effortlessly and effectively.
Lack of Maintenance
Most furnace problems occur due to a lack of maintenance. In fact, inadequate furnace maintenance may be the main reason for furnace failure. Your heater requires routine check-ups to continue running efficiently. We recommend setting up a service appointment in the fall, before the heating season begins, so you can identify issues and address them early before they cause a breakdown.
For professional furnace installation, repair, or maintenance in Calgary, AB, call ProStar Plumbing and Heating today!
Quality is what you can expect from Prostar Plumbing and Heating when you choose us for plumbing work or furnace repair in Calgary, AB, and nearby areas. Our courteous, experienced technicians are committed to your full satisfaction regardless of what has you reaching out to us. ProStar Plumbing & Heating is here for you around the clock.